Queens, NY  A power utility's substation caught fire in Queens Thursday night, causing a flash of blue light to illuminate New York City's skyline, officials said.
No injuries were reported.
Shortly before 10 p.m., a spokesman for the Fire Department of New York said that the fire was no longer active. Firefighters were responding to calls about a possible transformer-related incident, the spokesman said. Many people called 911 reporting a "flash of light up in the sky," he said.
A spokesman for Mayor Bill de Blasio said there were scattered power outages around Queens, including at LaGuardia Airport.
The pulsating blue light could be seen around Queens and Manhattan. Some residents posted a video of the aura on Twitter, asking what had transpired.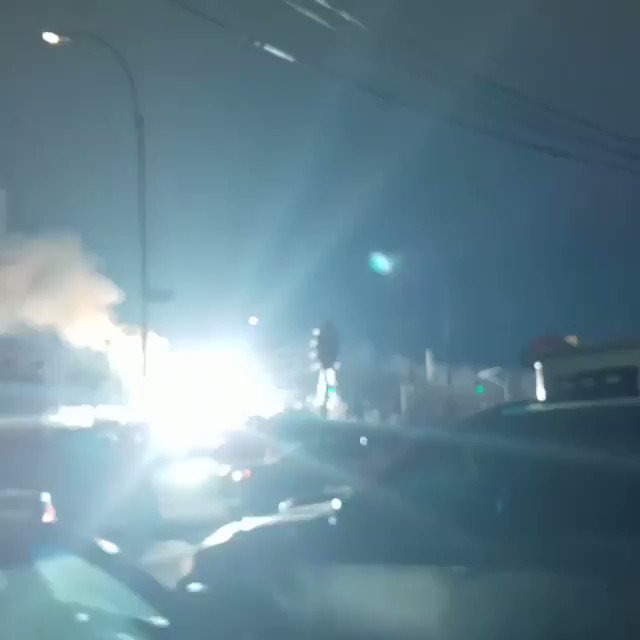 STATEMENT FROM GOVERNOR ANDREW M. CUOMO ON THE CON ED ELECTRICAL FAILURE IN QUEENS
"Earlier this evening, a major electrical failure occurred at a Con Ed substation in Queens. Fortunately, it appears no one was injured in the incident, and I commend first responders for their swift response. There is no active fire at this time.
"While portions of LaGuardia Airport were temporarily closed due to power outages, full power has been restored and the airport is resuming normal operations with some diversions and cancellations. Additionally, power issues on the 7 Train have been resolved and the line is running local service. There are no other significant reported power outages at this time.
"State Police and staff of the Public Service Commission stand ready to support local authorities as they respond to this incident. We will take all necessary action to ensure the safety and security of the community."
I took this picture around 2 hours ago not knowing why the sky is blue pic.twitter.com/eR6Qnu4Wgb

— Boo Boo Reports (@askbooboo) December 28, 2018