Steve Stephens, the suspect in the Cleveland, Ohio, Facebook killing, shot and killed himself after a brief pursuit in Erie County, Pennsylvania, this morning, the Pennsylvania State Police said.
Stephens allegedly killed 74-year-old Robert Godwin Sr. in Cleveland Sunday afternoon and later posted a video of the killing on Facebook, according to police.
Stephens, who was considered armed and dangerous, had been on the run since Sunday. The manhunt was nationwide and billboards around the country have been plastered with Stephens' photo.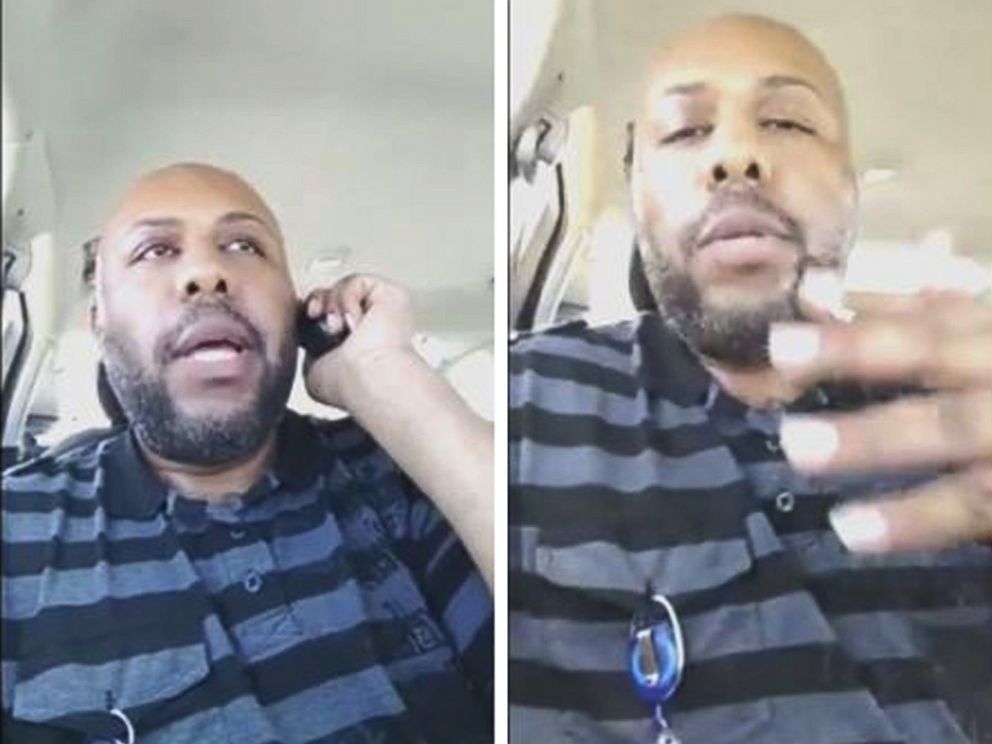 Shortly after 11 a.m. today, Pennsylvania State Police received a tip that the vehicle police were looking for in connection to Stephens was in a McDonald's parking lot near Erie, Pennsylvania, about 100 miles northeast of Cleveland, Cleveland Police Chief Calvin Williams said at a news conference this morning.
It was a McDonald's employee who called police after recognizing Stephens while he went through the drive-thru this morning, ABC affiliate WEWS in Cleveland reported.
The fast food chain confirmed that the employee alerted police to Stephens, applauding the crew members in a statement to ABC news.
"We applaud the crew members at this McDonald's restaurant who recognized the suspect and did the right thing by quickly alerting the authorities of his location," a spokesperson for McDonald's said. "Our thoughts and prayers are with the victim's loved ones and all of those impacted by this horrific crime."
Officers responded and the driver of the car fled, leading police on a roughly two-mile pursuit, police said.
Police used a PIT maneuver –- a law enforcement technique used to stop fleeing cars — to disable Stephens' car, the Pennsylvania State Police said, and "as the vehicle was spinning out of control from the PIT maneuver, Stephens pulled a pistol and shot himself in the head."
Stephens was pronounced dead at the scene, police said.